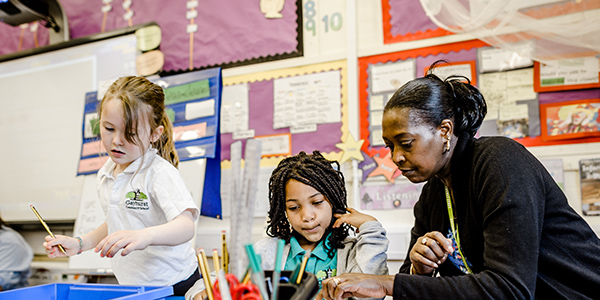 Dear headteacher and principal colleagues
Thank you very much for all you are doing in leading your school communities, supporting your teams, your pupils and each other. 
All of us at Hackney Education hugely appreciate the work you have done this year individually and collectively. As we look back over the waves of changes you have dealt with during 2020-21 academic year, we know that for the pupils you have been a crucial centre of stability. Thank you and well done.
Once we have ensured our staff and pupils are safe, our key focus is rightly on teaching and learning: making every lesson as good as it possibly can be for each pupil. I am pleased that Hackney is in the top 20% of local authorities for having a high proportion (93%) of children in good or outstanding schools. Thank you for your efforts to make this 100%, and for your ongoing focus on continual improvement of teaching. I have been struck in my visits to schools in the last month how well you have designed, planned and tailored any needed recovery work for our pupils.
Alongside teaching and learning the overall experience in school includes attitudes, personal development, safeguarding and behaviour. During this year in Hackney, working together as a local educational partnership, we have seen significant work to further develop the pastoral work in schools and settings. One outcome of this is that exclusions are significantly down this year – with no primary PEx's (as before) and, to date, a total of three secondary PEx's (down from over thirty in the previous two years). Schools have had a real focus on early help for pupils facing challenges which has been a key factor in achieving this; the The WaMHS work that almost all our schools have been engaged in has also been important. Thank you for your work in this area.
We have also seen and encouraged continued development of work around diversity and anti-racism. I think that all schools have been involved in this, in a range of activities including staff professional development, engagement with pupils and parents to discuss their views, and use of the diverse curriculum. Your overt commitment to this work is really valuable to our whole community.
I hope that you have found Hackney Education's support, guidance, challenge and services effective. Myself and all the SLT are always keen to hear your views: if you would like to talk to me about any aspect of what we do please do get in touch directly or via Thao Ngo (thao.ngo@hackney.gov.uk).
I wish you a pleasant, safe and hugely well deserved break over the summer holiday.
With best wishes
Annie Gammon
Director of Education
@HackneyDirofEd