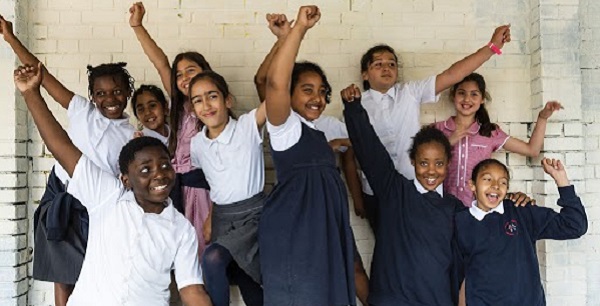 Dear colleagues,
I write to thank you at the end of this Spring term for all you and your teams have done for our pupils and their families.
As I look back those difficulties around January 4th, the U turns over opening or not opening seem an age away. Twelve weeks have passed. During that period we know that our community will have lost some much loved members of families, teams and friendship groups. Our thoughts are with all affected.
During this twelve week period, we have also seen continued outstanding work by all involved in education. The attention to remote learning, to work with pupils on the school site, to pastoral contact with children and families, has been immensely supportive for our community and most importantly for our Hackney children. Thank you.
We seem now to be moving into a safer, more sustainably stable educational space (although risks of variants and outbreaks hover). As we look ahead, I feel a sense of hope about the future months for our school communities. I enjoy these quotes about hope which I share with you:
"Let the globe, if nothing else, say this is true:
That even as we grieved, we grew.
That even as we hurt, we hoped.
That even as we tired, we tried." Amanda Gorman January 2021
"A positive statement propels hope toward a better future, it builds up your faith and that of others, and it promotes change." Jan Dargatz
I do think the disruption caused by the pandemic allows us to reevaluate: much that we thought unchangeable has actually changed and much that we thought impossible has become possible. A range of opportunities present themselves for changing some ways of working. I encourage you to reflect on these opportunities and what you want to keep or develop for your school.
In thinking about my future work here, I bear in mind Hackney Council's aims which are to create a fairer, more inclusive borough, which supports children and young people to thrive. Our own Hackney Education mission is to improve the life chances of every child, young person and learner in Hackney…making Hackney the most forward looking education system in the UK, where schools, settings and partners provide an exciting environment which ensures inclusion and success for everyone. We see our borough as being one of the best places in the country for young people to grow, learn, develop and achieve and one of the best places for colleagues to work and thrive in our education system. I know that your own school aims will underpin your reflections on what you want to develop and sustain moving forward.
So, key themes for me, looking ahead, are attention to quality first teaching and what underpins it, to understanding and providing for more vulnerable groups while tackling the inequalities which may increase vulnerability, and attention to professional development for all my colleagues. I also want to build further the partnerships which have grown during this period and which support all the above themes.
We can be proud of the work that has been undertaken as a family of Hackney schools, and our common understanding that children and young people come first will continue to be a feature of our work in the coming term. We hope that you can join us at the briefing for headteachers that has been arranged for 9am – 9.45am on Thursday 22 April, where we will again share new updates and best practice.
In the meantime, I wish you the very best for the forthcoming holiday and wish you well if you are celebrating Easter, Passover or beginning Ramadan. Please make sure you have a well deserved break. I very much look forward to seeing you in the summer term.
With best wishes
Annie Gammon
Director of Education
@HackneyDirofEd