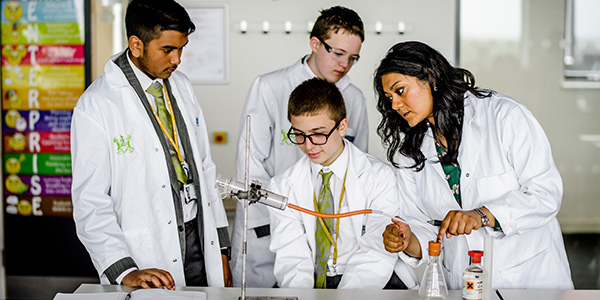 Dear colleagues,
I hope term has gone very well for you, your team and your pupils thus far.
I have been visiting schools and settings during the past weeks and have been impressed, though not surprised, by seeing great teaching practice on my visits to classrooms. This has been underpinned by very strong school, setting and subject organisation, and clear intent for the pupils' learning. Thank you for all you do to make this a core part of your organisation.
I have been thinking about the professional development of colleagues, which is also behind successful teaching. That professional development is much to do with in-school work, linked with a collegiate approach. In addition, our colleagues have talked about the value of between school work and cross borough professional development. I am firmly committed to professional development in Hackney being excellent. Hackney Learning Trust are having a series of meetings with the teaching schools about the professional development offer over the coming years: we want to make sure that excellent input and developmental experiences are available for all our staff. Do look out for more information over the coming weeks.
The professional development and career routes of teachers is also a key part of the DfE discussion paper on recruitment and retention published this week.  There is no magic wand solution included in the document, but there is a suggestion about support for recently qualified teachers, suitable career pathways for those who want to stay in the classroom, a work life balance discussion and interesting points about accountability pressures. The discussion document also links with the proposed new Ofsted framework. The DfE and Ofsted have picked up the concerns of teachers about dealing with persistent poor behavior, where it occurs – and behavior is currently proposed to be a separate strand in the new framework. I think you will be aware that we have Q and A about the proposed Ofsted framework as a key part of the Heads' Briefing on Thursday, 28 February 2019.
It has been very good to see so many of you at the Hackney Schools Group Board meetings. We appreciate and welcome your input. We are now working on the final version of the proposal, which will go to the council for approval next month. We will write to you about this in April. I look forward to this being a pillar of a continued excellent education strategy for Hackney for the coming years.
I attended the Hackney Council ceremony to commemorate Holocaust Memorial Day last week. It was an intensely moving ceremony. The children from the three schools were an embodiment of hope, with their beautiful performances and readings. There was also a personal account from a Holocaust survivor: Mrs Irma Tunka, who had been 8 years old when interned in the Second World War. The whole ceremony reminded me of the crucial work all our schools do affirming inclusion and appreciation of diversity, and tackling discrimination. Thank you for your part in ensuring this is part of your school's ethos.
I also want to affirm our commitment and appreciation for all our staff, especially at this time those from EU countries (other than the UK).
I look forward to seeing you soon. Do let me know if there if you have any queries or comments.
Very best wishes,
Annie Gammon
Director of Education
@HackneyDirofEd