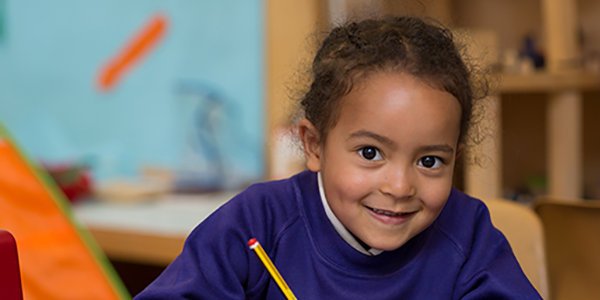 Dear colleagues
It has been a pleasure to see the children going into schools and settings over the past three weeks of September. I very much appreciate the work you and your teams did, in advance of September opening, and are now putting in daily, to ensure the education of all our children goes as well as possible. Your high ambitions for our children combined with your caring approach have ensured that the very great majority of children are back in school and settings. Thank you and well done.
As an update across Hackney we have attendance of just below 90% overall with a number of schools having attendance in the high nineties. I know that you are following up your non attenders. We have invested in additional resource in FAST to help you with this: Sue Roberts, who was a school improvement partner last year, is working with FAST to support attendance issues. Please do not hesitate to get in touch with Sue if you have exhausted means at your disposal to get children back into school. Billy Baker remains the key contact for elective home education enquiries and formal attendance follow up. Contacts are:
sue.roberts@hackney.gov.uk and Billy.baker@hackney.gov.uk.
We have had four bubbles sent home across all age groups (nursery, primary, secondary, FE)  over the past three weeks. This amounts to 0.2% of attendance overall. In each school case colleagues moved very rapidly to implement distance learning as appropriate.
The link to the overall Hackney prevalence picture will be sent out in our bulletins each week. It is important to recognise the local picture which, while rising, shows a small proportion of positive tests. The figure for the first fortnight in September was 134 positive cases across Hackney and the City out of a population of 280,000: i.e. 0.05% of the population had a positive test.
We are keen to get the balance right for you between focusing on coronavirus related issues and getting on with giving our Hackney children a brilliant education and our Hackney staff great development. Of course, children, families and colleagues need to feel safe to be able to engage well, so ensuring safety remains a priority for us. It is the foundation on which to take forward educational development. I am happy to hear feedback from you on this balance and also keen to visit your schools over this term to talk further and see your school in action.
Please do keep raising any issues or queries with our team: Hilary Smith or your school improvement link. We will aim to have local answers and we also speak with DfE contacts regularly during the week and can raise any concerns with them.
I wish you well and leave you with a quote from Suzy Kaseem:
"If life throws you a few bad notes or vibrations, don't let them interrupt or alter your song."

― Suzy Kassem, Rise Up and Salute the Sun
With very best wishes,
Annie Gammon
Director of Education and Head of Hackney Learning trust
@HackneyDirofEd