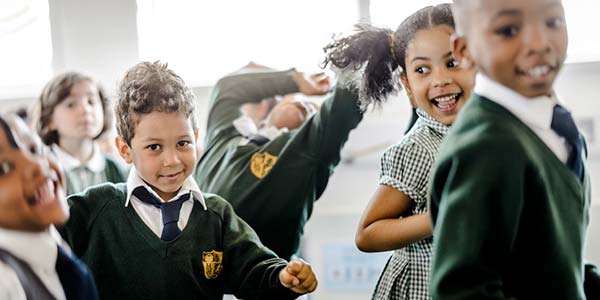 Dear Headteachers,
Thank you for all your work for every Hackney child – endeavouring to provide an excellent education daily for every child. I am very proud of the work you do. Hackney is in the top fifth of local authorities in the country for children getting a good or outstanding education – which is great. While, of course, we want that to be even higher!
I have been very heartened to see and hear how well children are thriving back in school after the disruptions of the past terms. Across the borough we are seeing a slight increase in Covid cases in children: but this is not a steep change. The mitigations you have in place, including twice weekly testing, do remain important. We have had six schools (out of 80) reach the threshold of five connected cases during the first month of term: these schools have all made some additional adjustments for affected classes in the light of advice from LCRC.
We have seen some Ofsted inspectors back in Hackney during the first part of term. I know that those of you in the Ofsted "window" are well prepared for their visit. Of course the most important preparation is to provide a high quality education day in and day out. Here are some of the themes which are being discussed across the country with Ofsted – about schools providing a strong education – these are always worth reflecting on.
These schools:
Have genuine ambition and positivity for all
Provide a well organised, coherent curriculum that builds on prior learning
Recognise the role of language and vocabulary in accessing learning
Have robust systems to track and identify pupils who are falling behind
Are aware of the impact of unconscious bias and assumed cultural reference points
Actively listen to the pupils and communities they serve
Provide quality professional development for staff and break down any barriers to achieving this
Meet personal development and wellbeing needs
Understand that schools are part of a wider system and that collaboration, especially with parents, ensures better outcomes for all
On the theme of listening to children and families, which has been emphasised by Ofsted, you may be interested to read the Children's Commissioner's "Big Answer", a summation of the survey carried out nationally early this year. It is a heartening insight into children's hopes and aspirations and concerns. This emphasises the importance of listening to children and getting feedback in our areas of work. Hackney Education is reaching out to parents too, with an open conference on 7 October  at 6-7.50pm. We will give you feedback from any emerging findings from this via forthcoming scheduled headteacher meetings.
In Hackney Council, we are all pleased to be welcoming our new permanent chief executive, Mark Carroll, who starts today. I had a meeting with Mark on one of his induction days: I was delighted to hear his commitment to education and his understanding of education as being fundamental for our borough.
I am taking forward, for Hackney Council, the development of a short publication on the role of the local education authority in leading education, with some examples from Hackney Education. We have approached some headteachers individually about contributing to this: further contributions are most welcome. Please do contact me directly if you would like to speak to the writer or offer a contribution/short quote.
Thank you again for all you and your teams are doing. Please do contact me if you have any comments or queries about our work to support you.
With best wishes,
Annie Gammon
Director of Education