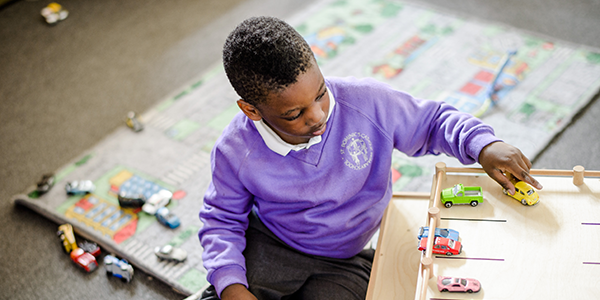 Dear Headteachers, Principals, and Setting Leader Colleagues
Thank you very much for all you are doing at this time. As you know it matters significantly to children to be able to be in schools and settings, with the connections, learning and sense of belonging that school brings. Thank you for providing for our children during this challenging period.
You may well have been dealing with covid cases over the past week. In October through to the first two weeks of November, there were around 30 cases per week in educational or childcare settings, while in the last two weeks there were over 50 cases per week – the majority individual ones, but some in a cluster of cases. I know this is a concern and each case brings a range of tasks with it to ensure safety of others and prevent the spread of the virus. We are seeing the figures in the general population in Hackney fall and I hope we will see this replicated in our schools and settings.
You and your teams will have been doing a host of other work too – ensuring all our children are learning and progressing well. I have been very impressed by the range of learning being evidenced across all year groups – and the recent timely input for our older pupils about sixth form and post 18 choices. Thank you for sharing such good examples of pupil work, both with SIPs and on social media/your websites.
I attended part of the annual Safaplace conference on the morning of Saturday, 21 November 2020. This event, usually run at Stoke Newington School, was run virtually. I was struck by several things the opening speaker, David Weaver, Chair of BACP (British Association of Counsellors and Psychotherapists) said: he pointed out that at times where anxiety is high it is important to be able to talk, yet the current anxiety inducing covid situation tends to reduce opportunities to talk. Do remember the opportunities in school which you and your leaders can give to talk virtually or in person are really valuable. Also at the conference was an excellent speaker on neurodiversity. My understanding of dyslexia and the emotional impact of having a different way of learning has definitely moved on through attending the session run by Siobhan Moore-Lynch, she has inspired me to read the splendidly titled "Proust and the Squid: the story and science of the reading brain".
I was struck, as we look ahead to the possibilities of a new normal next year, by the history of two of the scientists working on the vaccine. You can find out more about the two Turkish born immigrants.
I wish you well for the rest of term. We have a Headteachers' briefing on Tuesday, 12 January 2021, at 9.15am – 10am. I look forward to seeing you then, if not before. We will have more news for you of covid related issues, a look at assessment and at school place planning.
With warmest wishes to you and your teams,
Annie Gammon
Director of Education
@HackneyDirofEd