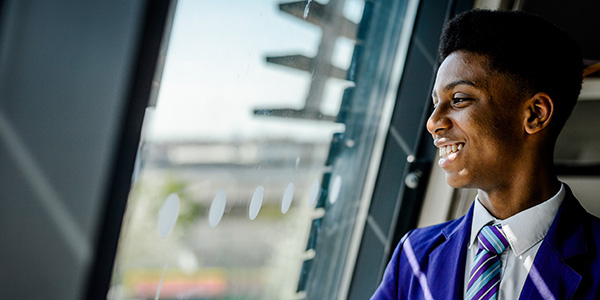 Dear colleagues,
Happy New Year. A very warm welcome back to all of you as we return to work for 2020. I hope the holidays and start of term have gone well for you, your staff and pupils.
Here at HLT, our priorities for the year continue to encompass a range of work which we aim adds to the care, education and experiences of all our children, young people and families in Hackney. I wanted to remind you, as we start 2020, of our priorities:
Working with you to ensure pupil achievement is high, particularly for those groups who have historically performed less well
Working with you and other partners to ensure a high standard of care and education for all, including reducing exclusions
Working towards providing excellent provision for SEND young people
Developing educational practice for our young people in the Orthodox Jewish community
Significantly improving outcomes for black boys and young black men
Ensuring excellent workplaces and professional development for all in education
Having and providing highly effective and efficient operations, data and service functions
Describing and implementing an education service structure which works for our family of schools/settings and our role as part of the council; embedding the work of HSGB.
I know that I will see many of you at the Hackney Headteachers' Conference: Inspiring through the Curriculum on Friday, 17 January 2020. We will certainly pick up on a number of those priorities at the event. I look forward to an exciting, enjoyable and inspiring day of learning and sharing ideas.
You will also be hearing from your School Improvement Partner in the first part of the year. We are committed to adding to our strong School Improvement Team and are currently recruiting for a primary and secondary Leadership and Management Adviser for April or September 2020.
I also wanted to let you know that I will be writing to you in specific letters about three issues during January. These are:
Adding to our special educational needs provision in Hackney – our current provision and how we hope to expand this, including encouraging additional resourced provision
More information to follow up regarding my letter of 16 December about plans for Hackney Learning Trust structure
An update on rolls, predictions of pupil numbers and how we will support settings at this time.
Do look out for these letters.
I very much look forward to our working with you and your teams, over the coming year to make our children's lives even better.
With every best wish,
Annie Gammon
Director of Education
@HackneyDirofEd