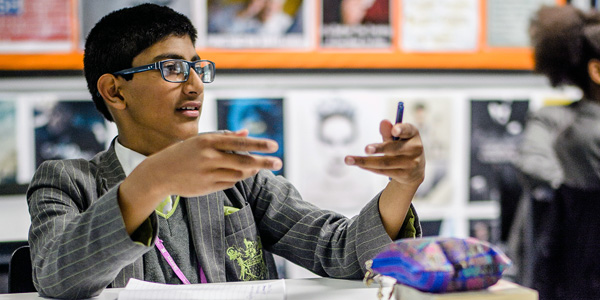 Dear colleagues,
I hope this term has continued well for you, your staff teams and all our students/children. Thank you for all you continue to do to ensure all our young people from 2 to 19 get the best possible education, achieving highly and thriving personally.
I am really pleased that we now have the Hackney Schools' Group Board launched. As you will know from either attending the launch or from my subsequent letter, we are going to have three key themes for our panels. These fit well with our shared work on curriculum, pastoral care and being part of the Hackney community. The themes are enhancing belonging for all, reading for all, and leadership on school curricula and research. You will know from my letter that we are inviting applications to be on the HSGB panels: please do consider applying or encouraging your senior leaders to apply. Applications from all phases and settings are welcome. The closing date is Friday, 10 January 2020.
I have been struck on my visits to schools over the past term and year with the articulacy of your school council members or student ambassadors. This has also been the case with the cross borough group: the Young Futures Commission. I am privileged to be on the board of the Commission and I look forward to their report which will be out in the first part of next year. Thank you for your hospitality in welcoming Young Future Commission members into your schools. Listening to and understanding the experience of young people is always valuable.
We have now had seven school Ofsted inspections in the borough under the new framework. Local expertise is building up in terms of what is being looked at by inspectors. Of course, as expected, a major focus has been curriculum: intent, implementation and impact. Do get in touch with your SIP if you have any queries, and there is training at the Tomlinson Centre on Monday, 13 January 2020 on Ofsted Preparation. Briefer updates will be given at primary and secondary headteachers' meetings.
We continue our emphasis on working to reduce exclusions, with an emphasis on making sure that early effective support for children is in place. The Reducing Exclusions Board is meeting on Monday, 9 December 2019. On the agenda are case studies of successful early help for vulnerable children and the finance of exclusions.
Please do let me, or other colleagues know if you have any questions, thoughts or concerns about our work at HLT.
I wish you all a good final three weeks of term.
With very best wishes,
Annie Gammon
Director of Education
@HackneyDirofEd