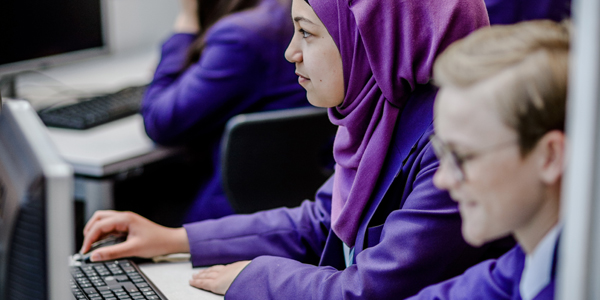 Dear colleagues,
I hope that you and everyone in your staff teams, together with all your children/pupils, have had a good start to the Autumn term. The Autumn term, with over 15 weeks of education, is where almost half the learning in the year takes place. Thank you for all you are doing to ensure that all your children make best progress and achieve well during this term and the rest of the year.
I am conscious that during September and October, as new early years, Year 7 and Year 12 children gain a sense of belonging to your institution and begin making strong educational strides in their new phase, you are also opening your door to prospective pupils for a 2020 start. I was struck, at a recent school visit, by the role which the school's social media feed (using Twitter) had played in raising its profile and encouraging parents to come and look round on open mornings. It is becoming an increasingly important part of a school's communication with potential and current families.
Having spoken to parents and headteachers approaching these times of choice, I know that parents/carers are very grateful for the time both prospective and current school staff spend advising them: thank you. The admissions team are always happy to advise parents further.
A number of Hackney schools are due Ofsted visits during this year. We are seeing the first few Ofsted reports across the country under the new framework: see the article "A first look at Ofsted's new inspection reports". Here are examples of a "good" primary school report and a "good" secondary school. I have not seen "outstanding" reports published yet, under the new framework, but I am sure they are on their way.
HLT are running preparation for Ofsted sessions on Monday, 7 October and Monday, 13 January. Do sign up. Primary Schools can sign up here and Secondary Schools can sign up here.
We continue our emphasis on working to reduce exclusions, with an emphasis on making sure that early effective support for children is in place. The Reducing Exclusions Board is meeting on Monday, 7 October and will be looking, amongst other topics, at draft advice for schools on reviewing their behaviour policies and relationships with parents/carers.
I am looking forward to the launch of the Hackney Schools' Group Board on Wednesday, 13 November. We have completed interviewing for places on the board and expect to send out more information shortly.
I look forward to seeing as many of you as possible at the Headteachers' Termly Briefing on Thursday, 17 October at 8.30am.
Please do let me, or other colleagues know if you have any questions, thoughts or concerns about our work at HLT.
With very best wishes,
Annie Gammon
Director of Education
@HackneyDirofEd