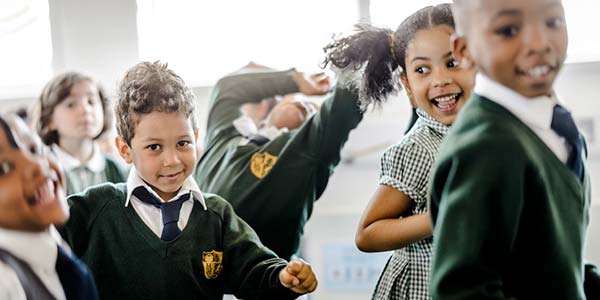 Dear colleagues,
I hope that you and everyone in your staff teams, together with all your children/pupils, have had as good a summer holiday as possible. I wish you all every success for the forthcoming school year.
You will be aware that primary colleagues knew their results in early July while secondary colleagues have received theirs in mid/late August. I am pleased to say that GCSE results have, when taken across the borough, improved on a number of measures. I think it also worth noting that, for the first time, over a thousand young people got A-level results in Hackney school sixth forms. This figure is up over 20% from the previous year: it is a good sign of strong GCSE results, and the strength of the A-level offer in Hackney.
I know that you will have high quality training and preparation time planned for these first INSET days of term. Our school standards and improvement team, led by Stephen Hall, have also been preparing for their work with you – using the updated Good to Great policy as a basis for this planning – and incorporating the known OFSTED changes coming our way. As you will know the Good to Great policy has always focused on supporting schools to improve quality of education. We have extended the remit of the support we provide to include some of the other aspects of leadership: governance, finance and premises so that where a school is experiencing any challenges in these areas we have a framework for support. The welcome letter from Stephen Hall, which you will have received has more details about this. Please do let us know if you have any queries about this.
The professional development of all our staff is key to their fulfillment and to ensuring the best quality provision for our young people. I have been thinking about all the new colleagues starting this week: their induction, and then their ongoing professional development, is so important for their sense of belonging to their new institution and their future success. I do want to encourage you and your team to join the many training and networking sessions on offer across the borough, via HLT sessions, network meetings or via the teaching schools offer. You will have been sent the hard copy booklets, which are also available here: Early Years and Childminders Training Programme; Primary CPD Training Programme; Secondary CPD Training Programme.
Every child matters to us. I have been thinking, too, about all the students starting at schools new to them this week. You will be ensuring they are well inducted and get a strong sense of belonging and ambition from the start. I started off this blog talking about achievement of pupils and the many strengths in Hackney. One of the areas where we are going to improve further across all phases is in further raising the achievement of our black Caribbean children. I am pleased to welcome Orlene Badu to our team as the leader of education initiatives in this area. Orlene will be in touch with you about her remit.
Most crucial to our young people is the face to face work you and your staff do with our young people in children's centres, nurseries, primary school, secondary schools and colleges and other settings. Thank you for all you do, as leaders, to ensure this is of the highest quality, it really makes a difference to each child and to their family.
I very much look forward to seeing you at the primary headteachers' meeting on Thursday, 19 September at 8.30am, or the secondary headteachers' meetings on Thursday, 3 October at 2.30pm. One of the key topics at these meetings will be the role and launch of the Hackney Schools' Group Board. We have been interviewing for places on the board and expect to send out more information later this month.
Please do let me, or other colleagues, know if you have any questions, thoughts or concerns about our work at HLT.
With very best wishes,
Annie Gammon
Director of Education
@HackneyDirofEd