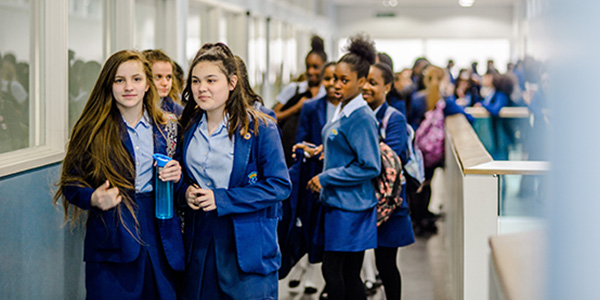 Dear colleagues,
I hope you have had a restful half term break, and that you, with your teams, have returned happily to school for the second half of the summer term. I wish you, your staff and all your students well for the rest of the term, particular best wishes to those students taking tests or exams and preparing for a move onwards at the end of term.
Since I last wrote a blog we have had the tragic death of a young person on our streets. Our thoughts have been with his family and friends. As well as grieving for him we also need to look to what we can collectively do to lessen the risk of any recurrence and as you know being engaged in education is a strong mitigating factor in preventing involvement in risky activity. Following this incident, HLT have taken forward some education based actions around prevention: building on the educational and pastoral work you already lead; through increasingly close work with support services based outside schools; and around information sharing. We are holding a follow up meeting about information sharing later in June. I will keep you informed of developments.
I attended the termly London Heads of School Improvement (HOSI) meeting just before half term. We had some highly relevant input from Mike Sheridan, Ofsted Regional Director for London. You will be well aware that the documentation about the new framework  is now publicly available and it's certainly worth reading when you and your senior leadership team have any spare time.
I was struck that one of Mike's comments, in thinking about curriculum intent was about us, considering what we would want the curriculum to look like if we were freed of examination constraints. We know that is not going to happen, but thinking about this does give us a sense of our own purpose for our curriculum. Ofsted are going to run some webinars at twilight times on the new framework, do look out for information about these – and HLT will continue to keep you updated via briefings.
One of the points I would affirm in the framework is the clear expectation that schools are analysing records of children being out of school (e.g. absences, fixed term exclusions, internal exclusions) and reasons why children leave any school at times other than Year 6, Year 11 and 13. See section 53 in the inspection handbook.
Another speaker at the HOSI meeting talked about the DfE analysis of educational issues surrounding children who have some contact with social care. We know that these children are those who often have overlapping vulnerabilities.  A key point the speaker made was that leaders need to recognise that school for these children and families can "either be a source of strength or a source of stress". I know that we would all aim that our institutions and communities are a source of strength to these pupils. The speaker also spoke about those secondary schools which had introduced trauma informed proactive and has seen a clear drop in fixed term exclusions. I am pleased to say that we will be offering increased access to training on trauma informed practice during 2019-20.
A brief reminder from me that there is a session for any interested parents/carers on social media, Sleep and Health on Tuesday, 11 June at the Tomlinson Centre at 6.30pm. This was flagged in my letter of 3 April, which went via you to all parents/carers.
I am delighted to have been able to announce the appointment of Stephen Hall, Executive Headteacher at the Viridis Foundation, to the role of Assistant Director, School Standards and Improvement at Hackney Learning Trust. Stephen joins us from Monday 2 September 2019.
I look forward to seeing you soon, in your school or setting or elsewhere: the Headteachers' Briefing is on Thursday 6 June at 8.30am. Thank you very much for all you and your teams are doing.
Best wishes,
Annie Gammon
Director of Education
@HackneyDirofEd