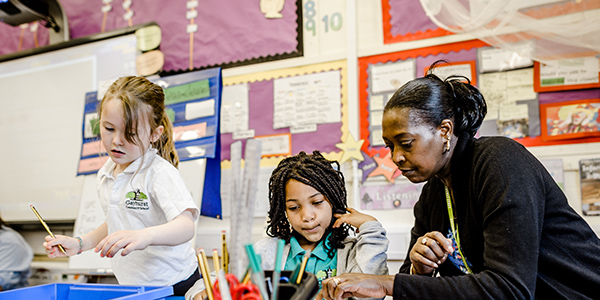 Dear colleagues,
I hope you have had a restful Easter break, and that you, with your teams, have returned happily to school for the summer term. I wish you, your staff and all your students well for the term ahead, particular best wishes to those students taking tests or exams and preparing for a move onwards at the end of term.
I continue to reflect on what the focus of the new Ofsted framework means for us. I do think that we should be confident and purposeful in leading our schools forward. I know we aim to ensure each child really achieves and appreciates learning, interweaving this with each individual feeling a strong sense of belonging and an understanding of their contribution to our community. This all leads to a sense of personal and communal wellbeing. I am sure that your school values have some overlap with what I have written above, and that your school values will underpin your curriculum statements and intention. We, at HLT are well aware that you will have been thinking about the curriculum in the light of the Ofsted guidance and we know that you will be discussing this internally and with your school improvement partner. Please do let us know if you would like to have more opportunities to discuss this further together, or if you would like further guidance sent from HLT.
We have seen national attention over the last two weeks on two aspects of schools where young people are not fully engaged. The first was the NASUWT report about some incidents of behaviour which are abusive to teachers. I very much appreciate the work you all do to ensure that engagement and behavior are excellent. I think that the great majority of teachers in Hackney are able to teach without persistent disruption; and the majority rarely have to deal with disruption. This is a credit to the quality of teaching you lead and the systems you have to support our young people. Do contact your school improvement partner, or Helena Burke or Rachel Thompson at HLT if you would like any input re behaviour. The second report was the information from the Education Policy Institute about children moving from secondary schools, some without appearing on another school's roll. We will be producing some further information for secondary schools about students moving later this term.
I am pleased to confirm that the Hackney Schools Group Board proposal will go to Hackney Cabinet this week and we will write to you formally, in the first week of May about next steps.
I do also want to let you know that HLT have a further meeting with the Hackney based Teaching School Alliances next week as we are aiming to coordinate the professional development offer so that everyone is clear about the strong Hackney based courses available. Do look out for more information later this term about next year's offer.
Thank you for your support in sending out the social media letter to all parents. I am very keen to ensure full coverage of Hackney families. Our aim is that all parents have a copy via their schools by Friday, 26 April 2019.
We will be sending out information to schools and colleges with students aged 18 or above about registering to vote before Tuesday, 7 May 2019 for the European elections.
Also coming up at the end of this week is the London Marathon on Sunday, 28 April 2019. I have been fortunate enough to be given a charity place in this and I would be very grateful for any support for me (number 36000), and the East London and City Bereavement Trust for which I am fundraising. Good luck to any other Hackney based runners in this or the Hackney Half Marathon on Sunday, 19 May 2019. I am always impressed with how much charitable activity, including fundraising, occurs in our educational settings.
I look forward to seeing you soon, in your school or setting or elsewhere. Thank you very much to you for all you and your teams are doing.
Best wishes,
Annie Gammon
Director of Education
@HackneyDirofEd