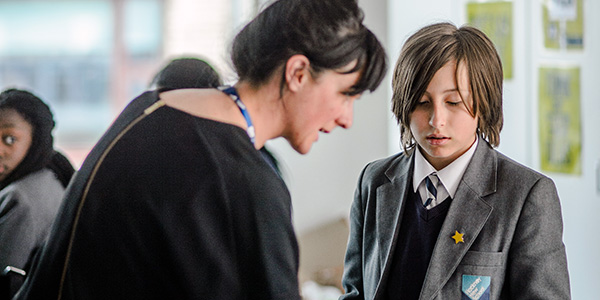 Dear colleagues,
"Curriculum is all about power." Christine Counsell starts off her article entitled "Taking curriculum seriously" (IMPACT – the Journal of the Chartered College of Teaching) in this way.  We are all thinking about the opportunities and risks that the new OFSTED framework's focus on curriculum: intent, implementation and impact. There is certainly an opportunity to hear more input at the Deputy and Assistant Headteachers' Conference focused on the curriculum and leadership – at the Tomlinson Centre on Friday, 22 March 2019. Christine Counsell will be speaking and there are workshops on drafting curriculum statements of intent. We are also working on additional guidance re curriculum in the near future.
I firmly believe that consistently excellent teaching and learning is always based on strong schemes of work that wherever possible are made relevant to our young people. Those schemes and their implementation need to deliver development of core skills – and cover relevant exam syllabi. The opportunity to reconsider the intent (what we want most) from the curriculum for our young people, and use the power invested in our leadership, is an exciting one.
There is free training run by Educate and Celebrate on Friday, 15 March 2019 on LGBTQ, jointly hosted by NEU and HLT at the Tomlinson Centre. I hope that you will be able to release someone to join the work on making our schools more LGBTQ+ friendly. More information is in this flyer.
I have visited some schools, which is always a pleasure, since the start of March. It is good to hear the Year 6 children talking about their secondary school choices: they now know where they will be learning in six months' time and for at least the five-year period ahead. Thank you for the work you are doing in preparing for that transition. You will know from the Headteachers' Briefing on 28 February that we are asking you to pay particular attention to the information transfer and the welcome for vulnerable children.
I was pleased to join a group of twenty of our secondary headteachers and deputies on their morning tour of a special school, pupil referral unit and alternative provision last week. Helena Burke and Rachel Thompson from HLT have a particular remit to ensure our systems enable vulnerable children to be engaged, thrive and do well. Helena organised these very successful learning visits: we will be taking forward further thinking about our provision for these young people. This is a focus for the Reducing Exclusions work, which I wrote to you about recently.
I look forward to seeing you soon, in your school or setting or elsewhere. Thank you very much to you for all you and your teams are doing.
Best wishes,
Annie Gammon
Director of Education
@HackneyDirofEd