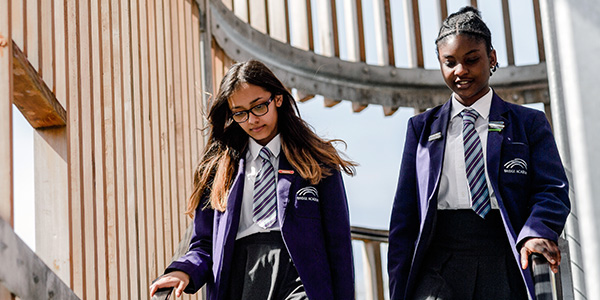 Dear colleagues,
I hope you, and all your colleagues, in your setting have had an excellent and well deserved break over the Christmas/New Year period. A very happy New Year to you.
I have enjoyed seeing the children on their way into schools and settings this morning for the new term. I know you will be giving them a warm welcome back, whether they begin learning today or tomorrow. I look forward to all our individual, and shared, actions in 2019, leading to the continued improvement of life chances for all of our young people.
I hope to see you soon at one of the Hackney School Group Board proposal briefings, at the Tomlinson Centre, during January: do contact Tracey Caldwell if you need further information about timings.
I am continuing my introductory visits to schools and settings during this term and aim to have visited all of you by the end of Spring 2019. Thank you very much to those of you who have made me so welcome thus far. I have been delighted to visit such excellent settings. Seeing the work which you lead in your schools shows me the very positive experiences which almost all our young people have in education. My thanks also to your colleagues for their part in the day to day learning and care going on which leads to such good academic and personal outcomes for our children.
Some of my other work involves liaising with other public services in Hackney, including Children's Social Care and the health services. We are keen to make sure that we join up initiatives around children's wellbeing wherever possible. I am certainly aiming to take forward advice to parents about social media, during this coming term: this type of communication was discussed recently by secondary headteachers. Please do let me know if you have ideas or thoughts about preventative health strategies which you think could be helpful across all our schools.
I also want to confirm a couple of key dates coming up this term.
Many of you will be aware of the inclusive leadership training: "Young Black Men: Promoting Inclusive Practice" conference at The Tomlinson Centre on 7th February 2019: this has an exciting and engaging agenda with many local and other London speakers talking about strategies to ensure achievement of this key group. Do contact Nezihe Oguzkan if you would like more information.
Also please do note that, attending the headteachers' briefing on Thursday 28th February will be Mark Phillips, Senior HMI, who will be talking about the new OFSTED framework which comes into practice from September 2019. I know that many of you will find this helpful.
I look forward to seeing you soon.
With every best wish for you personally and professionally for 2019,
Annie Gammon
Director of Education
@HackneyDirofEd