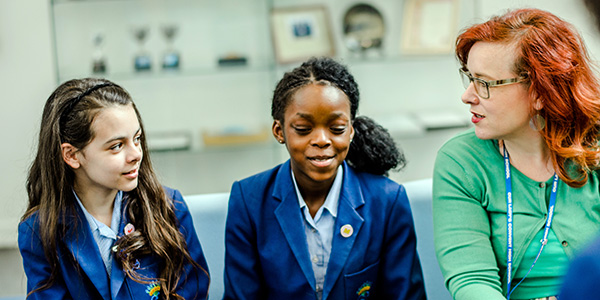 Dear headteachers and chairs of governors,
Thank you for all your work leading the education and care of our children, young people and learners.
It was a pleasure to meet, alongside HLT colleagues, with so many school leaders at the 2018 Hackney headteachers' conference last week. I was delighted to share the strong sense of commitment from all. The conference engendered a warm sense of enthusiasm about possibilities and shared opportunities to further improve the life chances of our Hackney children, young people and learners. The focus of this year's conference was the curriculum. There have been ongoing discussions about this over the past year since OFSTED began to emphasise the importance of our curriculum: it is highly likely to have significant weight in the new OFSTED framework (due to come into practice September 2019). I'm excited about this development of the fundamental discussion about what our children learn. The 24 hours at the conference gave four different perspectives on the curriculum, which together really enriched our thinking and planning. We will be sending you more information about curriculum and new OFSTED framework workshops in 2019.
What also came across to me at the conference was the deep care which headteachers and their teams provide for our young people. Every headteacher spoke about the additional support which some children need. One of the pieces of work we are currently discussing in Hackney Council is how best to shape and support early help for young people – working across education, health and social care. I look forward to communicating with you further about this.
I was very pleased to send out our Hackney Schools Group Board proposals on 21 November. Since then I have been able to talk to some headteachers and to HLT staff about this. The proposals have been largely welcomed. There has been a range of questions, including about making the board as effective as possible, and the appointment process of board members. Of course, the announcement about the Hackney Schools Group Board also affirms the stability of HLT over the coming years. I hope that this is helpful for you as you look to the future. Do remember to sign up for the January briefing sessions, and that you can feed back to Tracey Caldwell any comments or queries.
My thanks to St John the Baptist Primary School for an inspiring workshop at the headteachers' conference about shaping the curriculum to fit the children at the school. I recommend a book the lead speaker referenced called "Why I'm no longer talking to white people about race" by Reni Eddo-Lodge for a really strong articulation of race relations in Britain. It has certainly given me additional perspective and awareness. For any of us thinking hard about disproportionality of outcomes for our young people this is a valuable read.
I hope that you are looking forward to a productive and enjoyable last few weeks of term and holiday beyond. I wish you all warmest and seasonal greetings.
Best wishes,
Annie Gammon
Director of Education
@HackneyDirofEd