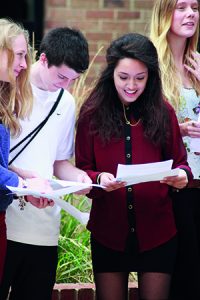 Dear colleagues,
I hope you had a good half term break and the start of Autumn 2 has gone well.
I am keen to stay in touch with you and let you know what I have been up to as Head of Hackney Learning Trust/Director of Education. This is my second informal "blog style" update going out to schools and settings in Hackney. This adds to the regular communications from HLT and the ad hoc formal letters. Feedback is most welcome.
One of the activities we undertake every year is close reviews of achievements of our Hackney schools: individually and collectively. I am proud to tell you that you are part of a Hackney community of schools which continues to ensure high achievement. All the overall outcomes for Hackney at KS1, KS2 and KS4 place the headline figures (reading, writing and Maths for primary; Maths and English for secondary) at least 5% above national equivalent outcomes. These achievements are built on the excellent foundations of the early years' education in our schools and settings. Well done: I congratulate you on your part in the shared work which leads to our young people's success.
The work I have seen in schools, and talked about with headteachers, indicates that our shared ambition for our young people, a key factor in their success, always shines strongly. Every headteacher I have spoken to is completely committed to doing the best for their pupils and is working out the right developments for their school to further enhance achievement. At some point on their journey most schools do need some tailored external support. We aim that HLT core support is in proportion to the needs of the school or setting at the particular phase of their journey. We are working more intensively, as we do each year, with a number of settings to enable them to achieve more rapid improvement.
A crucial part of the work that you do, and which we support, is the professional development of colleagues. I know much excellent work goes on in schools ensuring that newer teachers begin their career strongly. There is also much strong work across Hackney in developing colleagues who are more experienced and taking on leadership roles. I was pleased to hear about the enthusiastic take up (28 schools) of the "inclusive leadership and cultural competency" course (part of the young black men project) which ran earlier this term. A repeat of the course is being held in December: do contact Nezihe Oguzkan or Anton Francic, if you would like to attend. In looking ahead at the wider Hackney and the HLT professional development offer we are shortly holding a meeting with teaching school leaders to develop future strategy. I am keen to ensure a strong school led element to our work in this area. HLT colleagues will be writing, following that meeting, to get your views about our professional development offer and the role all schools and settings might play in both offering and taking up training.
I have been talking with senior councillors and officers about the Hackney Schools Group next phase. I look forward to talking to you further about this at the Directors' Briefing, the Headteachers' Conference and some focused group sessions for headteachers and governors in January.
I loved hearing Hackney young people performing at the Music Gala last week. It was a delight to see enthusiastic and skilled performances from a great number of pupils from a wide range of schools. Thank you for all you continue to do to support the performing arts for all your pupils.
More has been going on that I have space to write about – and, of course, I know that most crucial to our young people is the face to face work you and your staff do with our young people in children's centres, nurseries, primary school, secondary schools and colleges and other settings. Thank you for all you do, as leaders, to ensure this is of the highest quality: it really make a difference to each child and to their family.
Please do let me, or other colleagues, know if you have any questions, thoughts or concerns about our work at HLT. I look forward to meeting you over the coming period.
With very best wishes,
Annie Gammon
@HackneyDirofEd